Antisyphon Snake Oil? Summit 2023
December 6
@
11:00 am
–
December 8
@
6:00 pm
EST
In an era where data breaches and cyber threats loom large, discerning fact from fiction in the realm of computer security has never been more critical. Join us for the Antisyphon Snake Oil Summit, where we will embark on a journey through the intricate landscape of cybersecurity, demystifying over-hyped products and solutions that flood the market.
This unique summit brings together cybersecurity experts, industry thought leaders, and tech enthusiasts who will sift through the snake oil and hype to reveal the authentic gems in the cybersecurity arena.
In addition to talks about deceptive cybersecurity marketing, Antisyphon will also offer live trainings covering everything from computer forensics and incident response, to hacking the cloud, pentesting, and so much more!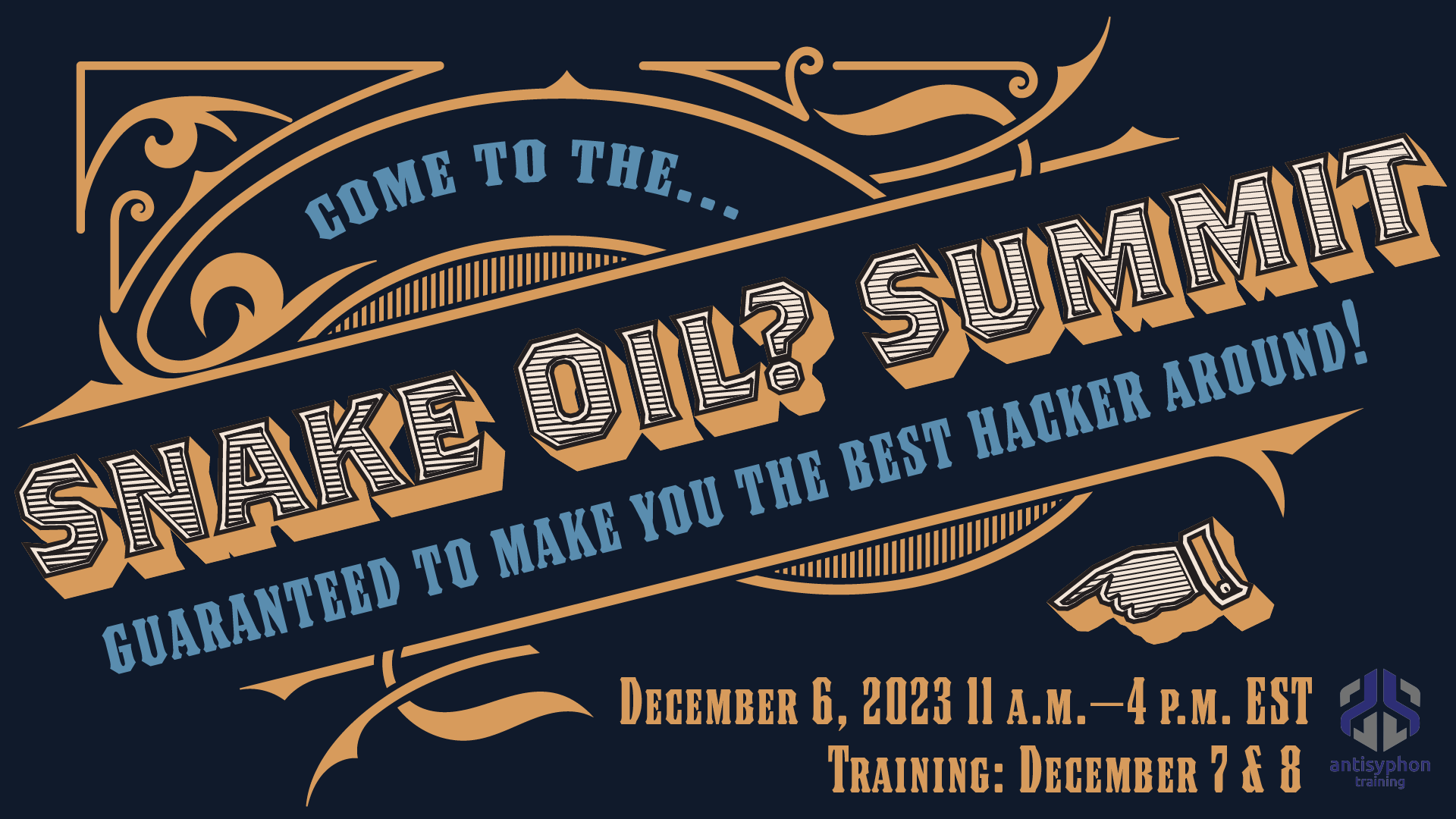 Interested in submitting a talk for this summit? CFP is open! Deadline to submit is Oct. 6, 2023. Click here to submit your paper.
Summit & Talks: December 6, 2023
Summit Training: December 7-8, 2023
The summit itself is free, but it does require registration to gain access to the talks and other live-streamed events. Registration for any Snake Oil? Summit class includes registration for the summit and all of its presentations, talks, and streams.
Clicking on the button above will take you
to our registration form on Cvent.
Related Events