Anti-Cast | Exploring PowerShell Logging with TellTail
August 30
@
12:00 pm
–
1:00 pm
EDT
Exploring PowerShell Logging with TellTail w/ Carrie Roberts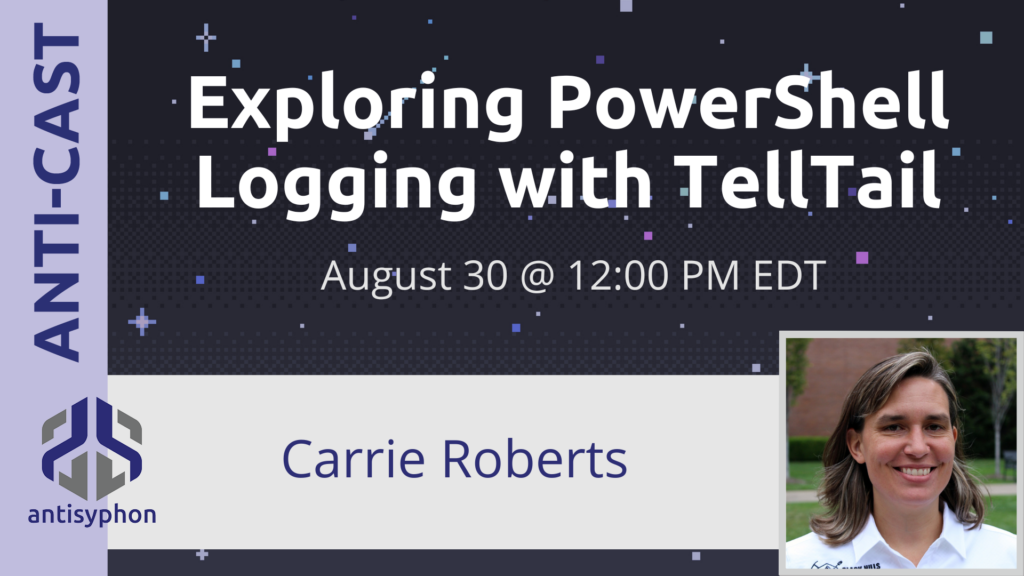 TellTail is a free and open-source application that makes it easy to view and learn about PowerShell logging. In this webcast, we will enable/disable the various PowerShell logging options and watch the effect it has on what gets logged. Come to this webcast to learn more about PowerShell Script Block and Module logging and how you can easily explore and learn on your own. Want to learn more? Check out Carrie's class: https://www.antisyphontraining.com/on-demand-courses/powershell-for-infosec-what-you-need-to-know/
Chat with your fellow attendees in the Antisyphon Discord server here: https://discord.gg/antisyphon — in the #webcasts-livestreams channel
Clicking on this button will take you to a registration form on Zoom.
Join us for PreShow Banter™ at 11:30 a.m. ET
You can also livestream the event on YouTube.
Event Category:
Location:
---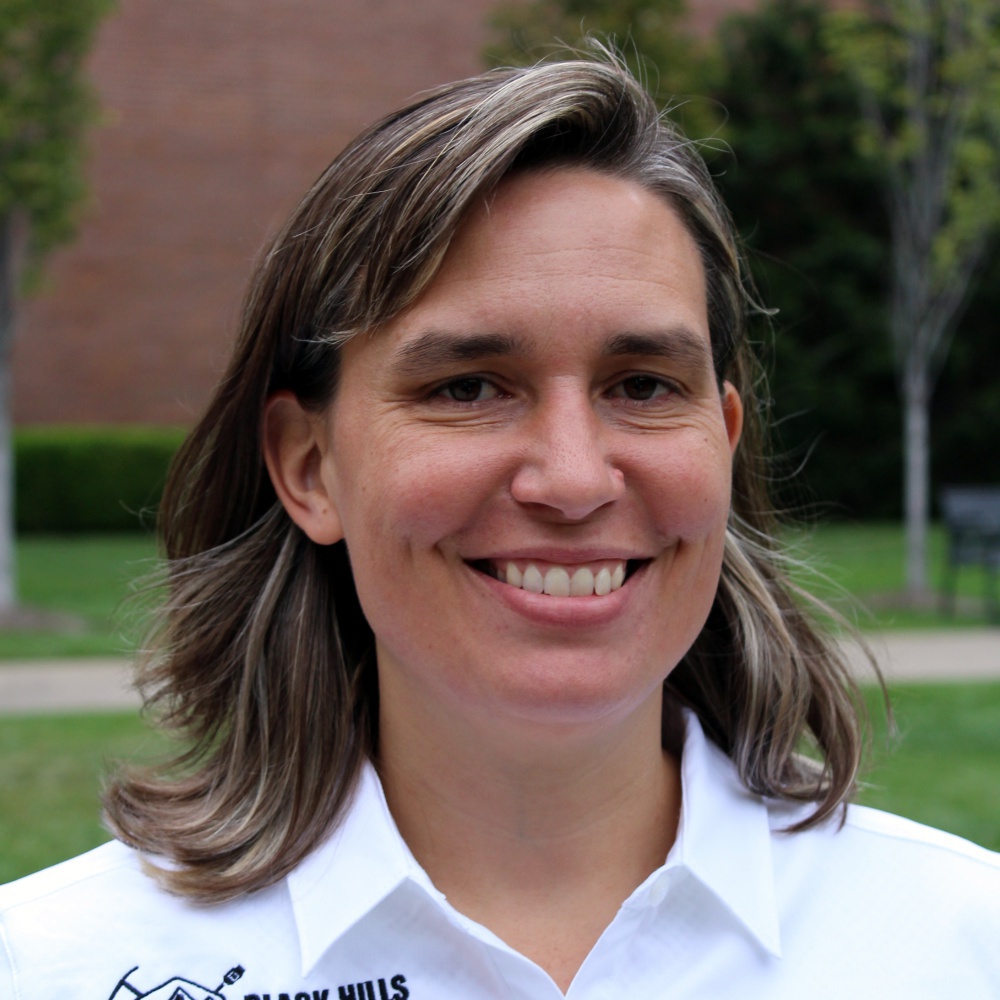 Carrie Roberts is a programmer, turned pentester, turned red teamer, turned blueish purple. She is currently a Defense Engineer at Walmart. She loves to learn and give back to the community. She is one of the primary Atomic Red Team project maintainers and developers and has developed many of her own open-source tools. She holds master's Degrees in both Computer Science and Information Security Engineering. She has earned 12 GIAC certifications including the prestigious "Security Expert" (GSE) certification. She has spoken at numerous security conferences including DerbyCon and Wild West Hackin' Fest, published many blog posts on topics ranging from social engineering to bypassing anti-virus, and contributed new research on the VBA Stomping maldoc technique.
---
Related Events