Click on the + next to each Instructor's name to view their bio.
Alissa Torres
Alissa Torres is passionate about security operations and empowering analysts to succeed in blue team ops. Her professional experience in various security roles over her career includes forensic investigations, enterprise incident response and threat hunting, security services consulting, and incident response management. Alissa currently serves as the Threat Intel manager at Cigna. Having taught as principal faculty for several pivotal cybersecurity training institutions over the last decade, Alissa has engaged hundreds of skilled professionals around the world, growing a legion of artifact hunters who share a common affinity for adversary tracking. An investigator at heart, she frequently shares accounts of her research discoveries and tales from the trenches at industry conferences.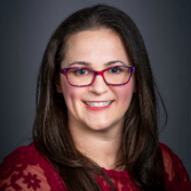 Amanda Berlin
Amanda Berlin – (@infosystir) Amanda Berlin is a Lead Incident Detection Engineer for Blumira and the CEO and owner of the nonprofit corporation Mental Health Hackers. She is the author for a Blue Team best practices book called Defensive Security Handbook: Best Practices for Securing Infrastructure with Lee Brotherston through O'Reilly Media. She is a co-host on the Brakeing Down Security podcast and writes for several blogs. She has spent over a decade in different areas of technology and sectors providing infrastructure support, triage, and design. She now spends her time creating as many meaningful alerts as possible.
Andrew Krug
Andrew Krug is a Security Geek specializing in Cloud and Identity and Access Management. Krug brings 15 years experience at the intersection of security, education, and systems administration. As a fierce advocate for Open Source and founder of ThreatResponse tool suite, Andrew has helped inspire the landscape around forensics and incident response in the Cloud. Krug has been a presenter at a variety of conferences, publishing papers with BlackHat USA, DerbyCon, and many more.
BB King
BB King has been pentesting webapps since 2008. He was the second hire into his employer's application security team at a time when "PCI" was brand new and long before bug bounty programs – when experienced webapp pentesters had to be made, not found. His internal training and coaching efforts built a successful team of 30 testers, few of whom had significant experience pentesting before joining the team.
BB believes that webapps are the best targets for pentesting because although they all look familiar on the surface, they're all different, often in surprising ways. Each webapp is a collection of puzzles for a pentester and the first puzzle is figuring out where the other puzzles are! Once you get started, each test can be an engaging chance to practice your problem-solving skills and dive into new technologies.
Beau Bullock
Beau Bullock is a Senior Security Analyst and Penetration Tester and has been with Black Hills Information Security since 2014. Beau has a multitude of security certifications (OSCP, OSWP, GXPN, GPEN, GWAPT, GCIH, GCIA, GCFA, GSEC) and maintains his extensive skills by routinely taking training, learning as much as he can from his peers, and researching topics that he lacks knowledge in. He is a constant contributor to the infosec community by authoring open-source tools, writing blogs, and frequently speaking at conferences and on webcasts.
Carrie Roberts
Carrie Roberts is a web application developer, turned pentester, turned red teamer, turned blue. She loves to learn and give back to the community. She is currently one of the primary Atomic Red Team project maintainers and developers and has developed many of her own open-source tools including the Domain Password Audit Tool (DPAT) and Slack Extract. She holds master's Degrees in both Computer Science and Information Security Engineering. She has earned 12 GIAC certifications including the prestigious "Security Expert" (GSE) certification. She has spoken at numerous security conferences including DerbyCon and Wild West Hackin' Fest, published many blog posts on topics ranging from social engineering to bypassing anti-virus, and contributed new research on the VBA Stomping maldoc technique. She is currently a Defense Engineer at Fortune 1.
Chris Brenton
Chris, COO of Active Countermeasures, has been a leader in the IT and security industry for over 20 years. He's a published author of multiple security books and the primary author of the Cloud Security Alliance's online training material. As a Fellow Instructor, Chris developed and delivered multiple courses for the SANS Institute. As an alumni of Y-Combinator, Chris has assisted multiple startups, helping them to improve their product security through continuous development, and identifying their product-market fit.
Hal Pomeranz
Hal Pomeranz has spent more than thirty years providing pragmatic Information Technology and Security solutions for some of the world's largest commercial, government, and academic institutions. He is a frequent presenter at national and local technical gatherings and the author of numerous books and articles in the field of Information Security and Digital Forensics.
Jeremy Mio
Jeremy Mio – (@cyborg00101) – Jeremy has focused expertise within the evolution of security convergence, the merger of physical and information security, and cyber-warfare. He is an Information Security Officer within local government and Principal within CodeRed LLC. Previously, he worked within Fortune 500 in enterprise information security as well as physical security through training/contracting. Jeremy researches and tests small UAVs [drones] for their use in defense applications in cyber warfare and intelligence, relying on Open Source technology and OSINT.
Joff Thyer
Joff Thyer has been a penetration tester and security analyst with Black Hills Information Security since 2013. Prior to joining the InfoSec world, he had a long career in the IT industry as a systems administrator and an enterprise network architect. He has an Associate's in Computer Science, a B.S. in Mathematics, and an M.S. in Computer Science, as well as several certifications. The best part of a penetration test for Joff is developing sophisticated malware that tackles defensive solutions, ultimately delivering exciting wins for company engagements. He has extensive experience covering intrusion prevention/detection systems, infrastructure defense, vulnerability analysis, defense bypass, source code analysis, and exploit research. When Joff isn't working or co-hosting the Security Weekly podcast, he enjoys making music and woodworking.
John Strand
John has both consulted and taught hundreds of organizations in the areas of security, regulatory compliance, and penetration testing. He is a coveted speaker and much loved SANS teacher. John is a contributor to the industry shaping Penetration Testing Execution Standard and 20 Critical Controls frameworks.
Jonathan Ham
Jonathan Ham is a network forensics and defensive cyber operations expert with more than two decades in the field. Jonathan literally wrote the book on network forensics (as well as the first mainstream instruction on the topic), based on his experience advising in both the public and private sectors, from small startups to the Fortune 50, the U.S. DoD across multiple forces, and several other U.S. federal agencies. As a Principal Instructor with the SANS Institute, he has instructed hundreds of students annually on network intrusion detection, security operations, and perimeter defense.
Courses
Network Forensics: Hunting with Packets
Jordan Drysdale
Jordan was around for the inception of Napster and the explosion of P2P networks. This drove his fascination with network systems and led him toward a career in IT. Jordan's first gig in the industry included supporting Latin American networking customers for Hewlett Packard's network support division. After five years of support, engineering, training, and stress, Jordan became a wireless escalations team lead and multi-vendor certified problem solver. With kids in tow, Jordan headed back toward the Dakotas to be nearer extended family and friends where he learned Citrix, VMware, VDI, supported Cisco gear, implemented profile management solutions, deployed remote networks at scale, and ensured performance across infrastructure. Before becoming a penetration tester, Jordan supported multiple (50+) domains as part of an MSSP's rock star team. For the last five years, Jordan has been a penetration tester with the Black Hills InfoSec team.
Kent Ickler
Kent started his Information Technology career working for an Internet Service Provider supporting the MidWest's broadband initiatives of the early 2000s. His interest in technology and business operations drove his career into working for multiple Fortune 500 companies and equipping their organizational leadership with business analytical data that would support their technology initiatives. With an understanding of Information Technology, System Administration, Accounting, and Business Law, Kent has helped businesses leverage technology for competitive advantage while balancing the risks associated with today's dynamic network environments. Kent has been with Black Hills Information Security for three years in security and administration roles.
Kyle Avery
Kyle Avery has been tinkering with computers for his entire life. Growing up, he and his dad self-hosted game servers and ran their own websites. He formally studied system administration and compliance at university but spent his free time learning offensive security techniques. Kyle's hobbies include Hack The Box, homelabbing, and catching the latest drama on infosec Twitter. In 2020 he got his dream job at BHIS, working alongside talented professionals to help companies better understand and secure their networks.
Courses
Windows Post Exploitation
Michael Allen
After years of hacking "just for fun," Michael Allen turned his hobby into a career and began penetration testing professionally in 2014. Since then, he has also spent time teaching courses a Black Hat USA and earned a multitude of infosec certifications, including the OSCE, MLSE, and CISSP, among others. He joined the BHIS team in 2019 where he is proud to work alongside some of the best and brightest infosec professionals in the world today.
Owen Shearing
Owen (@rebootuser) is a co-founder of In.security, a specialist cyber security consultancy offering technical and training services based in the UK. He has a strong background in networking and IT infrastructure, with well over a decade of experience in technical security roles. Owen has provided technical training to a variety of audiences at bespoke events as well as Black Hat, Wild West Hackin' Fest, NolaCon, 44CON and BruCON. He keeps projects at https://github.com/rebootuser.
Courses
Password Cracking 101 + 1
Ralph May
Ralph May is a security analyst and penetration tester at Black Hills Information Security. Before joining BHIS, Ralph spent the last five years delivering penetration tests on a wide range of security assessments. These assessments include physical, wireless, network, social engineering, and full simulation red teams. Before focusing on security, Ralph worked as a system administrator and as a network engineer for both civilian and government employers. Ralph is a US Army veteran who previously worked with the United States Special Operations Command (USSOC) on information security challenges and threat actor simulations.
Ralph has contributed to multiple open-source security tools and spoken at numerous security conferences. He's a lifelong learner and finds joy in discovering how technology truly works. When Ralph is away from the keyboard, he likes the outdoors, boating, exercising, and spending time with his family.
Steve Borosh
Steve Borosh is a proud U.S. Army Infantry veteran and security consultant at Black Hills Information Security. Steve has extensive experience as a penetration tester, red team operator, and instructor since 2014. Steve has instructed courses on penetration testing and red teaming for the public, private, and federal law enforcement sectors. Steve also has experience teaching and speaking at conferences such as Blackhat, various BSides events, Gartner, and others. Steve maintains a blog and GitHub repository to share knowledge and open-source offensive tools with the community. Steve earned a B.S. in Computer and Information Science from ECPI University.
Tim Schulz
Tim Schulz is SCYTHE's Adversary Emulation Lead. He has been helping organizations build and train teams to understand and emulate cyber threats for the last seven years while working at multiple FFRDCs. He is the author of the Purple Maturity Model, and has given talks on purple teaming, adversary emulation, MITRE ATT&CK, and technical leadership.
Troy Wojewoda
Troy Wojewoda is a security analyst and penetration tester at Black Hills Information Security. Prior to joining BHIS, Troy has held roles in application and system administration, host and network intrusion detection, wireless security, penetration testing, digital forensics, malware analysis, threat hunting, and incident response. In addition to earning several professional certifications, Troy has a BS in Computer Engineering and Computer Science. Troy enjoys writing custom tools and developing novel techniques for testing the security posture of an organization. Away from work, Troy enjoys spending time with his family, camping/hiking in the mountains, homebrewing, woodworking, and coaching children in STEM programs.
Will Hunt
Will (@Stealthsploit) co-founded In.security in 2018. Will's been in infosec for over a decade and has helped secure many organisations through technical security services and training. Will's delivered hacking courses globally at several conferences including Black Hat and has spoken at various conferences and events. Will also assists the UK government in various technical, educational and advisory capacities. Before Will was a security consultant he was an experienced digital forensics consultant and trainer.
Courses
Password Cracking 101 + 1