Incident responders are continually faced with the challenge of collecting and analyzing relevant event data—network communications is no exception. This course uses an assortment of network data acquisition tools and techniques with a focus on open-source, vendor-neutral solutions. Students who take this course will learn how to perform network traffic and protocol analysis that ultimately supports cybersecurity incident response efforts. From reconnaissance to data exfiltration, network traffic scales to provide a bird's-eye view of attacker activity. Leveraging the vantage point of key network traffic chokepoints, this course explores nearly every phase of an attacker's methodology. Students will learn network traffic analysis concepts and work through hands-on lab exercises that reinforce the course material using real-world attack scenarios.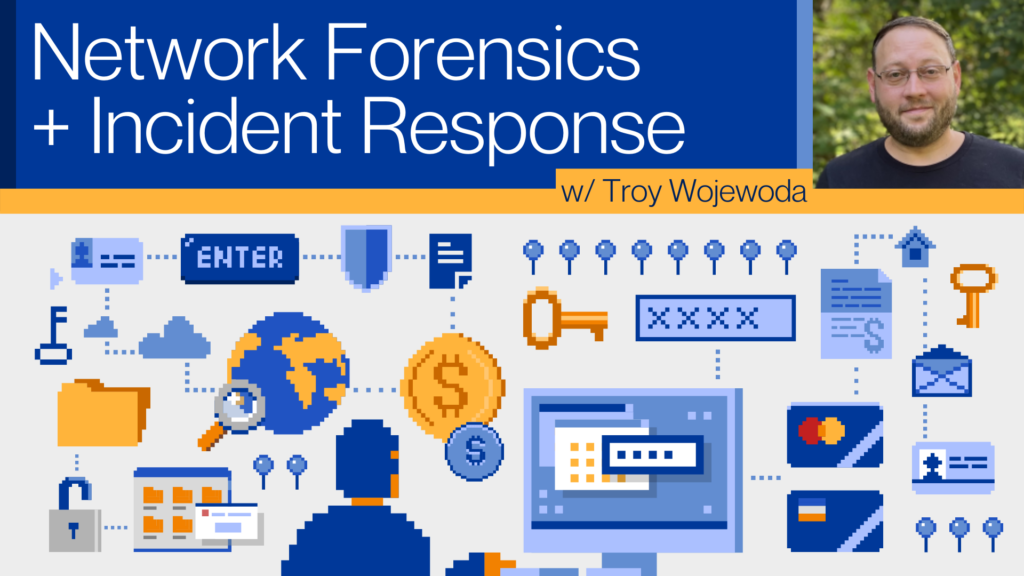 Instructor: Troy Wojewoda
Course Length: 16 Hours
Tuition: $575 USD

This page is for the On-Demand version of this course. Please check our Live Events Calendar for any live presentations of this class currently scheduled.
---
Key Takeaways
Learn fundamental concepts of incident handling and response
Gain insight into attacker methodologies and learn various techniques to uncover adversarial activity
Learn how to detect network protocol abuse against common protocols found in enterprise environments
Students will get hands-on experience:
Analyzing network packet captures with a variety of tools, techniques, and filtering options
Extracting files and metadata from network packet captures
Creating custom Zeek scripts to support incident response efforts
Creating custom Zeek scripts for Zeek log enrichment
Analyzing network flow data
Real-world attack scenarios and techniques for response
Methods to aid investigators when dealing with the challenges of encrypted communications
A culminating CTF challenge combining all course learning objectives
Who Should Take This Course
Incident Responders
SOC Analysts
Digital Forensic Investigators
Network Threat Hunters
Information Technology/Security enthusiasts wanting to expand their knowledge on network traffic analysis
Audience Skill Level
Familiarity with the OSI and TCP/IP models
General understanding of common network protocols found in enterprise environments (DNS, HTTP, SMTP, etc.)
1-2 years of experience in network/security operations, incident response, or threat hunting
See also, Student Requirements section below.
Student Requirements
The following prerequisites are recommended for students to successfully complete all of the hands-on exercises (labs):
Students should be comfortable operating from the command-line in Debian-based Linux distributions such as Ubuntu.
Students should be comfortable opening network packet capture files with tools like Tcpdump, Wireshark/Tshark.
Students should be comfortable installing and running virtual machines on their computer.
Although programming experience is not a requirement, students should be comfortable editing and running scripts such as Bash and Python.
What Each Student Should Bring
Students will need to have all of the following resources to participate in all of the hands-on exercises (labs):
High-speed Internet sufficient for participating in a video conference/webinar
A computer with a minimum of 8GB RAM, 100GB of free disk space.
System must be able to run an Ubuntu 20.04 LTS 64-bit VM with the following minimum specs: 4GB RAM, 60GB disk space, 2 virtual processors.
VMWare Workstation/Player 16.x OR VMWare Fusion 12.x
---
About Our On-Demand Courses…

Learn at your own pace with access to course content, lectures, and demos in the Antisyphon On-demand learning platform. Many courses are offered with lifetime access to the course and content updates. On-demand courses include content update alerts, access to dedicated support channels in the Antisyphon Discord server, a certificate of completion, and complimentary access to the Antisyphon Cyber Range*.
* Cyber Range access and other course features may vary from course to course. See the specific details for each course on its registration page.
QW50aXN5cGhvbiBPbi1EZW1hbmQ=
---
Trainer & Author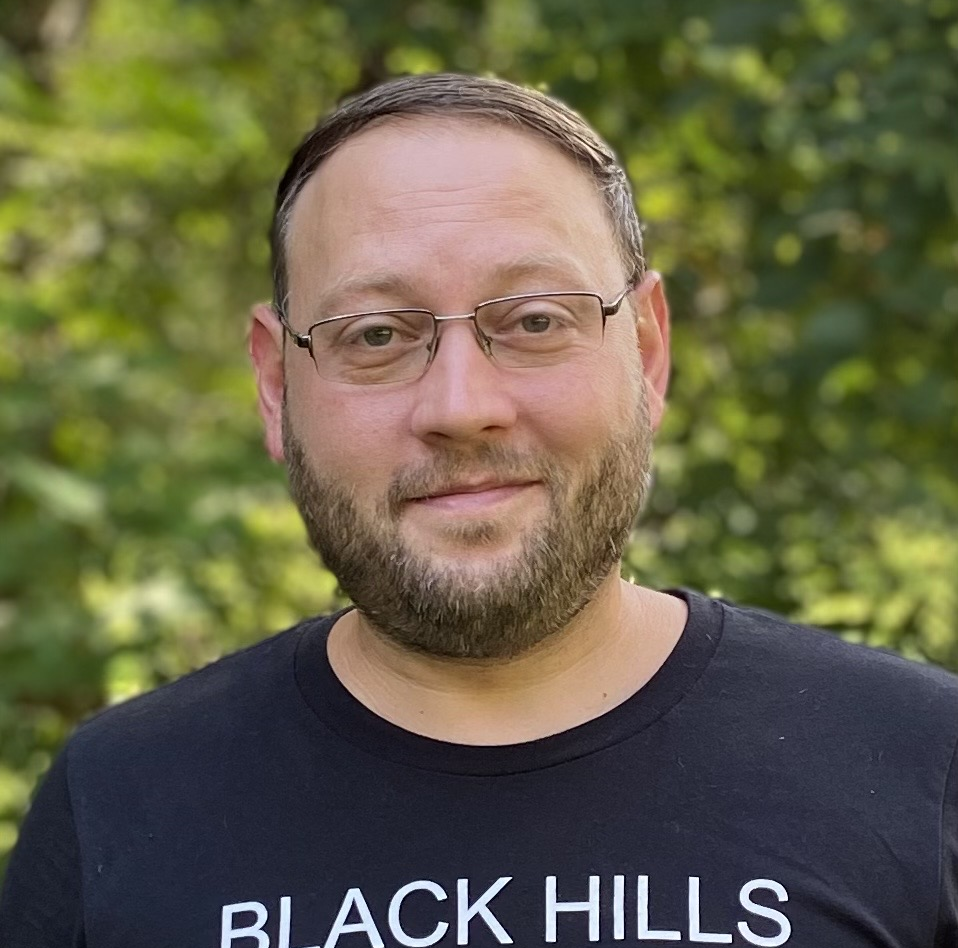 Troy Wojewoda is a security analyst and penetration tester at Black Hills Information Security. Prior to joining BHIS, Troy has held roles in application and system administration, host and network intrusion detection, wireless security, penetration testing, digital forensics, malware analysis, threat hunting, and incident response. In addition to earning several professional certifications, Troy has a BS in Computer Engineering and Computer Science. Troy enjoys writing custom tools and developing novel techniques for testing the security posture of an organization. Away from work, Troy enjoys spending time with his family, camping/hiking in the mountains, homebrewing, woodworking, and coaching children in STEM programs.