In this class, Kip shows InfoSec supervisors how to build the team of their dreams. Students will learn how to attract and retain top tier talent. The kind of talented people who could work anywhere, but choose to work with you. Team members who get stuff done and don't think much about changing employers.
What's more, this kind of team throws open the door for you to become a powerful influencer on InfoSec strategy with your senior decision makers. Why? Because your team will let you work "on your program" instead of working "in your program." And that will allow you to spend more time learning about the business your team protects and building relationships with the other top influencers across your organization.
During this workshop, we'll be referring to the "Cybersecurity Hiring Manager Handbook" an open source document published under the Creative Commons Attribution 4.0 International (CC BY 4.0) license.
Instructor: Kip Boyle
Course Length: 16 Hours
Tuition: $575 USD

This page is for the On-Demand version of this course. Please check our Live Events Calendar for any live presentations of this class currently scheduled.
---
Key Takeaways
After taking this course, students will know how to:
Be intentional about creating a healthy working context for their team
Use the "Hiring Manager Ideals" along with a lifecycle approach to finding and recruiting talented people
Deal effectively with the hiring manager's top 5 pain points
Train their internal recruiters over in HR to be amazing allies
Become a powerful influencer on InfoSec strategy with their senior decision makers
Access the "Cybersecurity Hiring Manager Handbook"
Use the Handbook as a reference in their team building work
Contribute content to the Handbook and submit bug reports
Who Should Take This Course
Anyone who wants or needs to build a [blue|red|purple] team of InfoSec pros for any size company in any industry.
Course content best aligns with private sector organizations, but there's a lot in here for everyone.
Audience Skill Level
Ability to think "big picture" and be comfortable operating with uncertainty and the non-deterministic nature of people.
Student Requirements
You'll get the most from this class if you're building a team now or will soon do so. But, anyone who is thinking of becoming a team builder in the future is welcome. The content is also useful to individual contributors who are trying to get into the head of the hiring manager to better understand their needs to increase their chances of getting hired or promoted.
What Each Student Should Bring
Your team building problems, willingness to ask questions, and an open mind to consider different (and possibly more effective) ways to do team building.
---
About Our On-Demand Courses…

Learn at your own pace with access to course content, lectures, and demos in the Antisyphon On-demand learning platform. Many courses are offered with lifetime access to the course and content updates. On-demand courses include content update alerts, access to dedicated support channels in the Antisyphon Discord server, a certificate of completion, and complimentary access to the Antisyphon Cyber Range*.
* Cyber Range access and other course features may vary from course to course. See the specific details for each course on its registration page.
QW50aXN5cGhvbiBPbi1EZW1hbmQ=
---
Trainer & Author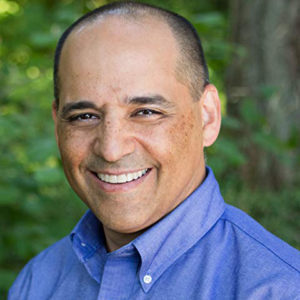 Kip Boyle is a husband, dad, small business owner, and experienced cybersecurity hiring manager. Over the years, Kip has built many InfoSec teams in a variety of settings including as a captain on active duty in the US Air Force, as the CISO of PEMCO Insurance in Seattle, and vCISO in his own company, Cyber Risk Opportunities LLC. Kip is a primary author and leader of the open source "Cybersecurity Hiring Manager Handbook". He's also the co-host of The Cyber Risk Management Podcast and the co-host of the Your Cyber Path Podcast.