The Foundational Application Security Training (FAST) course is an 8-hour class focused on explaining the fundamentals of applications and their security. This lecture-focused class is designed to allow managers, product owners, support staff and non-developers to understand application security. This lecture includes what makes up the various modern application technologies, the application development process, what vulnerabilities and risks are exposed via applications and how the attacks happen.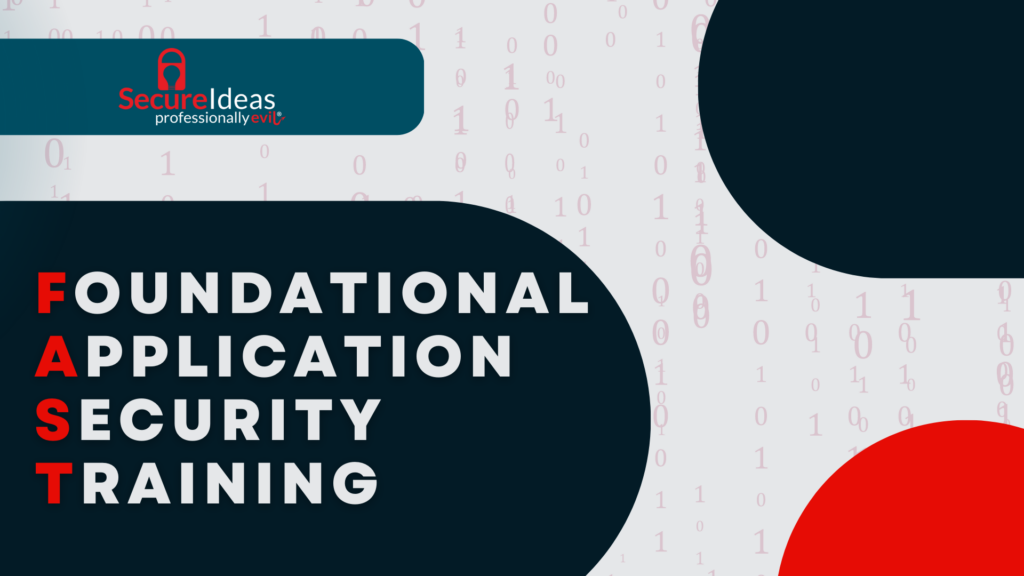 This course will enable organizations to improve how they focus on application security while continuing to increase the coordination between the various teams including development, project management, product owners, IT, and security. Attendees will be able to understand and explain the various risks and controls within a secure modern application environment. 
Instructor: Kevin Johnson
Course Length: 8-Hours

This page is for the On-Demand version of this course. Please check our Live Events Calendar for any live presentations of this class currently scheduled.
Course Syllabus
Introduction – Why focus on Application Security?
Security Foundation

CIA
Identity and Access Management
Security Controls

Security by Design Principles
Design best practices to build secure software
Securing the dev lifecycle
Testing tools
OWASP® Top 10 Vulnerabilities
Definitions and risk discussion
Web Penetration Testing

Scoping
Prepping
Testing Methodology
Reporting
Who Should Take This Course
Anyone
Prerequisites
This class has no prerequisites. It is lecture-based, and there are no laptop requirements.
---
Kevin Johnson is the Chief Executive Officer of Secure Ideas. Kevin has a long history in the IT field including system administration, network architecture and application development. He has been involved in building incident response and forensic teams, architecting security solutions for large enterprises, and penetration testing everything from government agencies to Fortune 100 companies. In addition, Kevin is a faculty member at IANS and was an instructor and author for the SANS Institute.