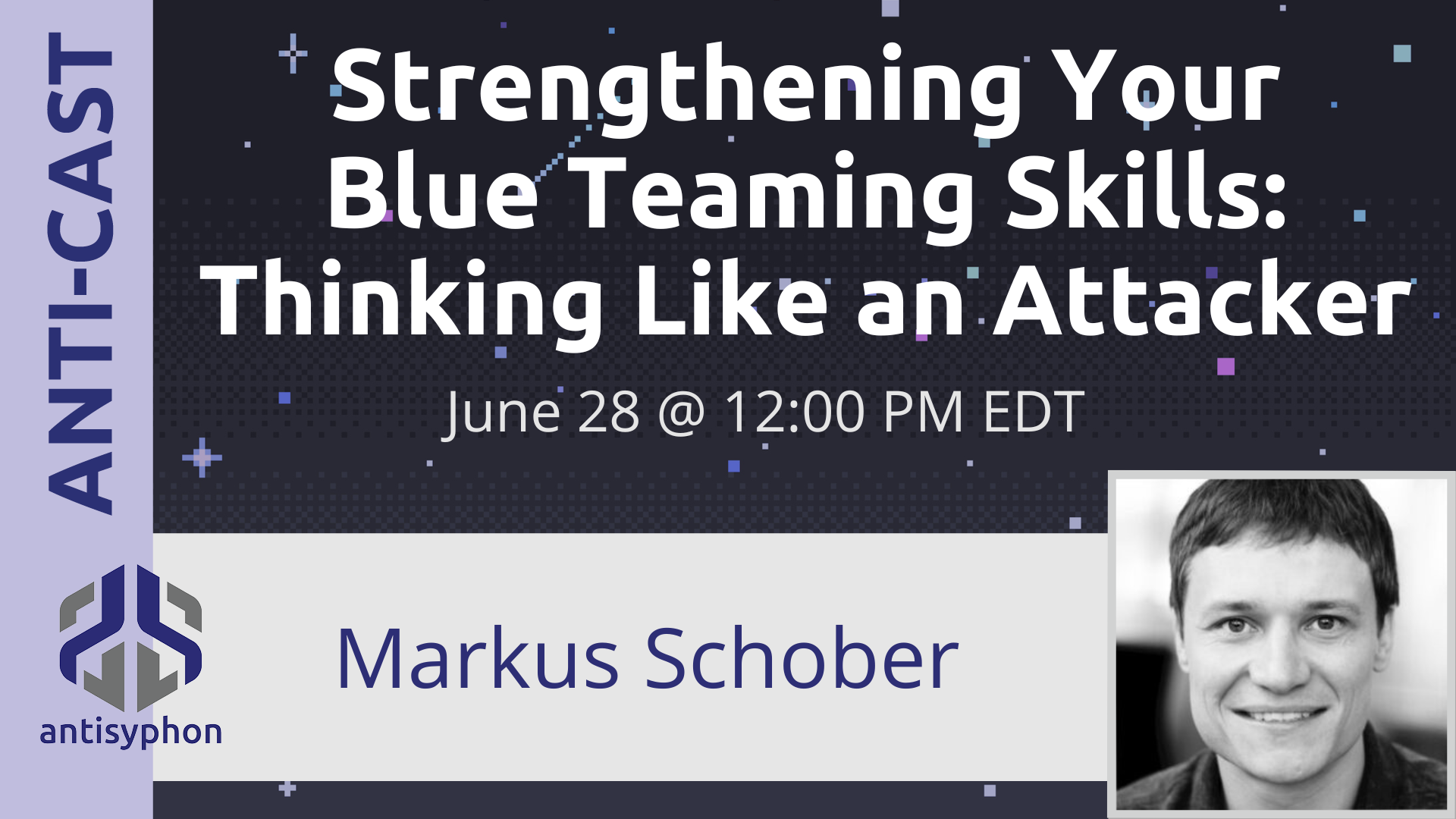 Hey folks! Are you ready for another Anti-Cast!
"Strengthening Your Blue Teaming Skills: Thinking Like an Attacker," with Markus Schober is this Wednesday, June 28th at 12 p.m. EDT! This webcast will explore the vast amount of challenges faced by blue teamers and how they can stay ahead of the curve.

As is tradition, be sure to tune in early at 11:30 a.m. EDT for PreShow Banter™! Register here: https://zoom.us/webinar/register/WN_izFY7lrySfSM6yK_6PUgpQ#/registration

Wanting more Blue Team awesomeness? Join us for our Antisyphon Blue Team Summit 2023 on Aug. 23 with post-summit training on Aug. 24-25. ➡️ https://www.antisyphontraining.com/training/blue-team/2023/06/blue-team-summit-coming-in-august-2023/

Don't forget to check out Markus' class, "Ransomware Attack Simulation and Investigation for Blue Teamers," that will be at Wild West Hackin'​ Fest' – Deadwood 2023! ➡️ https://wildwesthackinfest.com/event/ransomware-attack-simulation-and-investigation-for-blue-teamers-w-markus-schober/2023-10-17/
Download the slides from this Anti-Cast below.