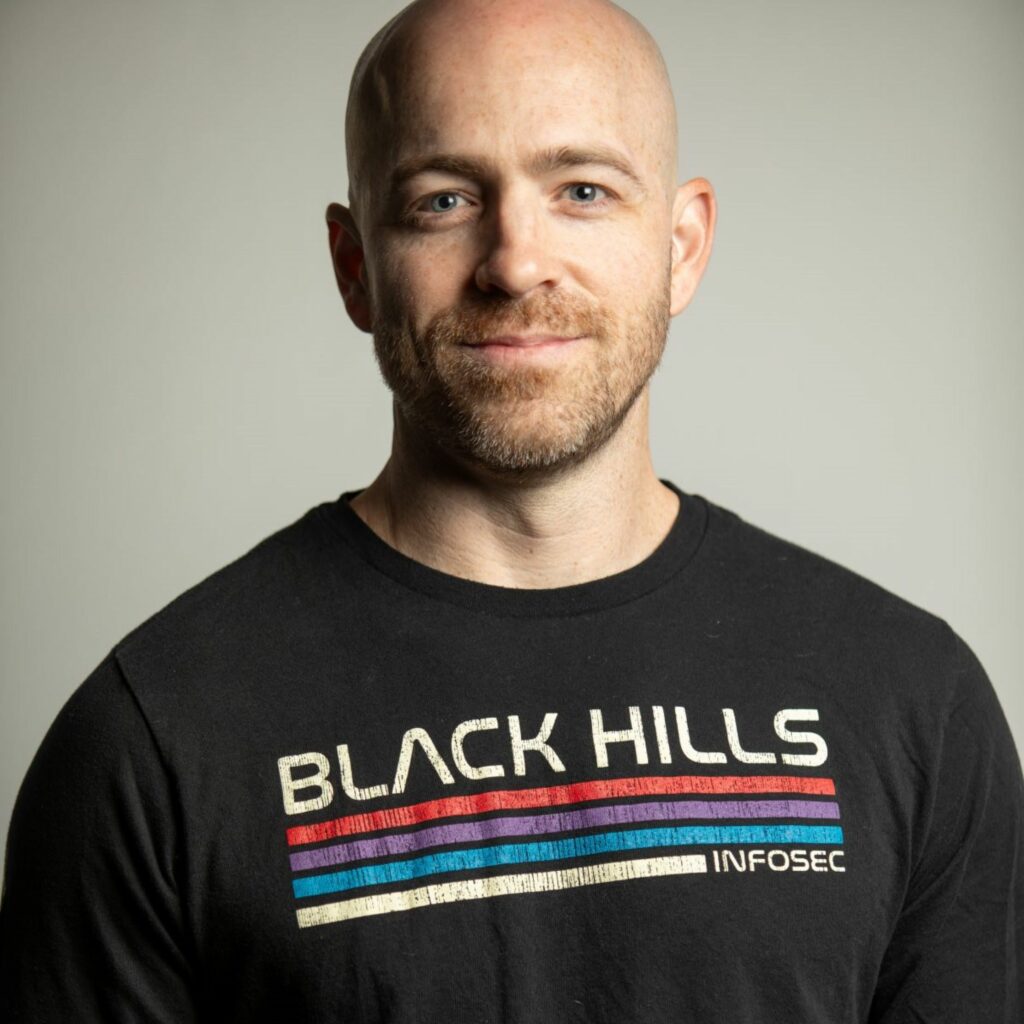 Chris Traynor began working for Black Hills Information Security (BHIS) in July 2022 as a Penetration Tester, where he is responsible for Pen Testing web apps, APIs, and networks. Chris has over 15 years of experience in Web/Mobile App development, QA Automation, and Penetration Testing. He is also a TA for SEC504, SEC542, & SEC560 with the SANS Institute where he is working on becoming an instructor. Chris is an active member of the GIAC Advisory Board, InfraGard, and The Open Organization Of Lockpickers (TOOOL). He thinks the best part of working at BHIS is being surrounded by some of the best minds in the industry (and getting paid to break stuff). When he's not hard at work, Chris enjoys adventuring with his wife and daughter, exercising, and driving his Jeep.
---
Coming Up: Live Online and In-Person Courses by this Instructor

If no live trainings appear below, please visit our Live Training Calendar for other classes that may interest you.