Course Length: 16 Hours
Tuition: $575 per person
Includes: Twelve months of complimentary access to the Antisyphon Cyber Range, certificate of participation, six months access to class recordings.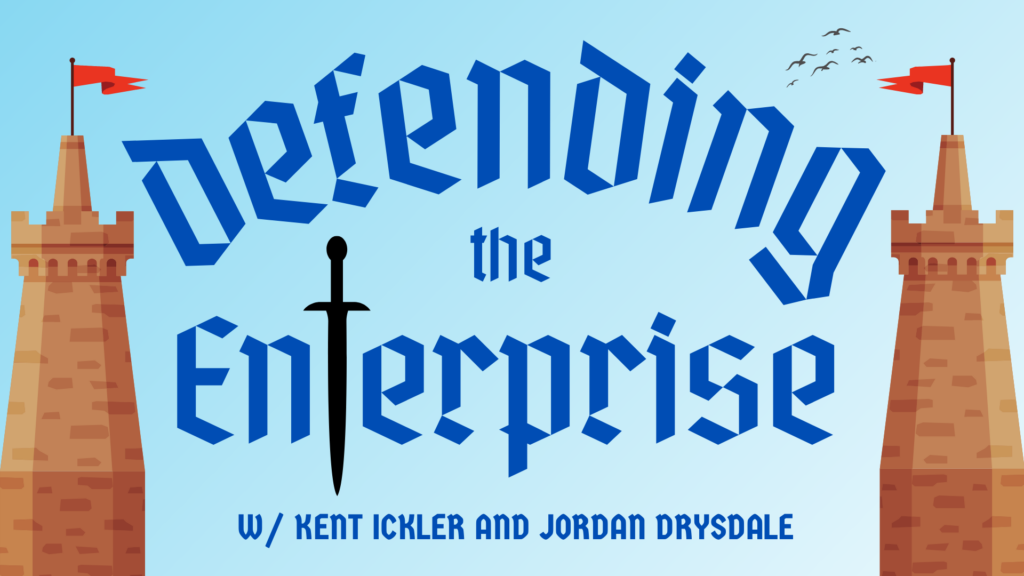 This page is for the Live version of this course. See below for any trainings currently scheduled. If there are no training sessions scheduled at this time, there may be an On-Demand version available.
If you are interested in arranging a private training for your organization, contact us to set up a call!
---
Course Description
For the luckiest of enterprises, the awareness of an insecure environment is proven not in public discord after a breach but instead by effective security penetration tests. Time and time again Jordan and Kent have witnessed organizations struggle with network management, Active Directory, organizational change, and an increasingly experienced adversary.
For new and legacy enterprises alike, Defending the Enterprise explores the configuration practices and opportunities that secure networks, Windows, and Active Directory from the most common and effective adversarial techniques.
Have the confidence that your organization is prepared for tomorrow's security threats by learning how to defend against network poisoning, credential abuse, exploitable vulnerabilities, lateral movement, and privilege escalation. Learn cost-effective mitigations to contemporary adversarial attacks.
The best defended networks are those which have matured from countless penetration tests and security incidents. Learn from Kent and Jordan, two seasoned offensive and defensive security experts, to shortcut your organization's security posture into a well-fortified fortress.
---
Trainers & Authors
Jordan was around for the inception of Napster and the explosion of P2P networks. This drove his fascination with network systems and led him toward a career in IT. Jordan's first gig in the industry included supporting Latin American networking customers for Hewlett Packard's network support division. After five years of support, engineering, training, and stress, Jordan became a wireless escalations team lead and multi-vendor certified problem solver. With kids in tow, Jordan headed back toward the Dakotas to be nearer extended family and friends where he learned Citrix, VMware, VDI, supported Cisco gear, implemented profile management solutions, deployed remote networks at scale, and ensured performance across infrastructure. Before becoming a penetration tester, Jordan supported multiple (50+) domains as part of an MSSP's rock star team. For the last five years, Jordan has been a penetration tester with the Black Hills InfoSec team.
Kent started his Information Technology career working for an Internet Service Provider supporting the MidWest's broadband initiatives of the early 2000s. His interest in technology and business operations drove his career into working for multiple Fortune 500 companies and equipping their organizational leadership with business analytical data that would support their technology initiatives. With an understanding of Information Technology, System Administration, Accounting, and Business Law, Kent has helped businesses leverage technology for competitive advantage while balancing the risks associated with today's dynamic network environments. Kent has been with Black Hills Information Security for three years in security and administration roles.
---
If no live trainings appear below, please visit our Live Training Calendar for other classes that may interest you.