Course Length: 16 Hours
Tuition: $575 per person
Includes: Twelve months of complimentary access to the Antisyphon Cyber Range, certificate of participation, six months access to class recordings.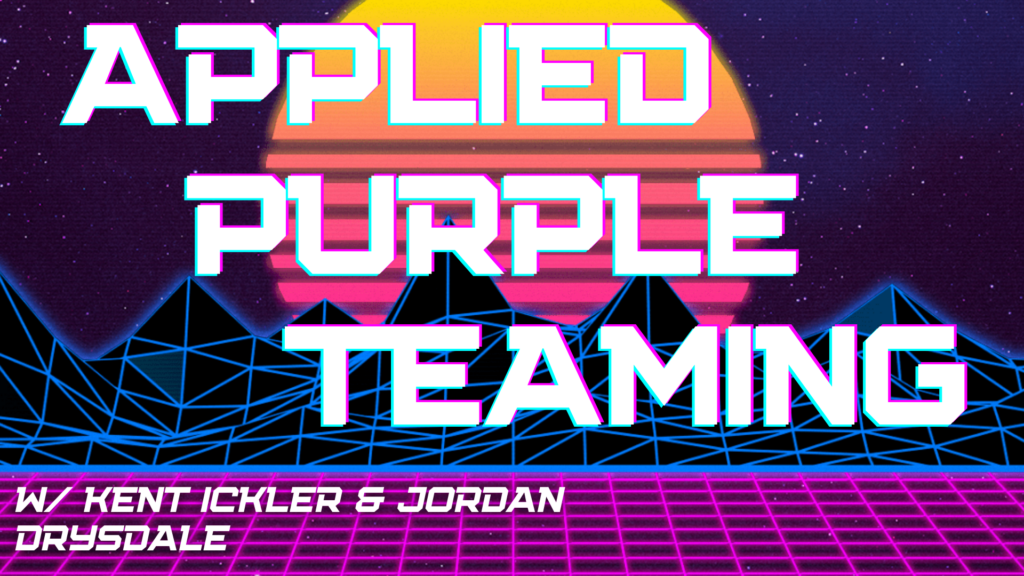 This page is for the Live version of this course. See below for any trainings currently scheduled. If there are no training sessions scheduled at this time, there may be an On-Demand version available.
If you are interested in arranging a private training for your organization, contact us to set up a call!
---
Course Description
You've heard this story before. Bad actor walks into a network and pillages the place in swift action. CIO asks: "Where did we go wrong?" SysAdmin replies "our password, remote access, workstation restriction, and lack of application safelisting policies. Oh, and our SIEM didn't notify us. We just weren't ready for that attack."
In a significant change from the original course, students will be introduced to Microsoft Azure and Sentinel. Each student will be responsible for deploying a cloud lab that includes an Active Directory domain, a C2 server, and integration with AZ Sentinel's detection platform. All of this will be taught through a proven framework for purple team operations that results in better business outcomes.
Each student will then pollute the AD domain with garbage using BadBlood and wreak havoc on the environment through an updated iteration of the following labs:
Organizational reconnaissance
Bloodhound, Sharphound and Neo4j
Plumhound
Group policy preferences
Command and control operations
Canary accounts for detecting password sprays and Kerberoasting
File share poisoning via URL and LNK files
Pass the hash attacks
DCSync operations
Password cracking with John the Ripper
Kerberoasting attacks
Atomic Red Team
….and more….
Students will have an opportunity to attack their own in-class Active Directory environment with Red Team tactics, implement Blue Team defensery, and manage an environment designed to prevent, slow, identify, and highlight attacks. Additionally, the course will guide students through configuring no-nonsense attack identification and alerting that is essential to an effective SOC operation.
In a live environment, students will have the opportunity to demonstrate a secured enterprise by utilizing the MITRE ATT&CK Framework, Red Team tactics and Blue Team defenses to identify, slow, and stop attacks.
Implement better security and tell your CIO how everything went right!
Key Takeaways
Build a continuously improving IT security lifecycle of responsible network administration.
Understand and implement "Best Practice" Security configurations for Windows and Active Directory.
Utilize Modern red team and hacker tactics to audit security posture.
Kill the LLMNR, NTLM, and SMB Relay attack sequence.
Understand current frameworks in use by attackers, script kiddies, and nation-state actors.
Understand business impact and residual risk in balancing security.
Ability to demonstrate command and control infrastructures and relative defense mechanisms.
Who Should Take This Course
People interested in learning how to red team to drive home the risks of failing to implement improved password policies. Anyone interested in understanding and executing an LLMNR and NTLM relay attack against open SMB services on a network should join us. Any analyst, sysadmin, or network architect looking to build a security team focused on continual improvement should take this course.
IT System Administrators
IT Security Management and Leadership
Helpdesk Technicians and Analysts
Network Engineers
Defenders and BlueTeamers
General security practitioners
Penetration testers
Network / Domain Architects
Audience Skill Level
Students should have nominal Windows / Linux / Mac operating knowledge. An ideal candidate is in a position to make lasting changes in a Windows Domain environment. A motivated student will be ready to deploy command and control infrastructure, infect Windows systems, escalate their privileges, and learn defensive strategies to kill these attack chains.
Student Requirements
What Each Student Should Bring
Laptop
Remote Desktop Protocol (RDP) Client
What Students Will Be Provided
Digital Copy of Book
Best Practice guides, cheat sheets, and syntax cards
---
Trainers & Authors
Jordan was around for the inception of Napster and the explosion of P2P networks. This drove his fascination with network systems and led him toward a career in IT. Jordan's first gig in the industry included supporting Latin American networking customers for Hewlett Packard's network support division. After five years of support, engineering, training, and stress, Jordan became a wireless escalations team lead and multi-vendor certified problem solver. With kids in tow, Jordan headed back toward the Dakotas to be nearer extended family and friends where he learned Citrix, VMware, VDI, supported Cisco gear, implemented profile management solutions, deployed remote networks at scale, and ensured performance across infrastructure. Before becoming a penetration tester, Jordan supported multiple (50+) domains as part of an MSSP's rock star team. For the last five years, Jordan has been a penetration tester with the Black Hills InfoSec team.
Kent started his Information Technology career working for an Internet Service Provider supporting the MidWest's broadband initiatives of the early 2000s. His interest in technology and business operations drove his career into working for multiple Fortune 500 companies and equipping their organizational leadership with business analytical data that would support their technology initiatives. With an understanding of Information Technology, System Administration, Accounting, and Business Law, Kent has helped businesses leverage technology for competitive advantage while balancing the risks associated with today's dynamic network environments. Kent has been with Black Hills Information Security for three years in security and administration roles.
---
If no live trainings appear below, please visit our Live Training Calendar for other classes that may interest you.