Instructor: Ashley Van Hoesen
Course Length: 4 Days, 16 Hours
Price: $575
Includes: Twelve months of complimentary access to the Antisyphon Cyber Range, certificate of participation, six months access to class recordings.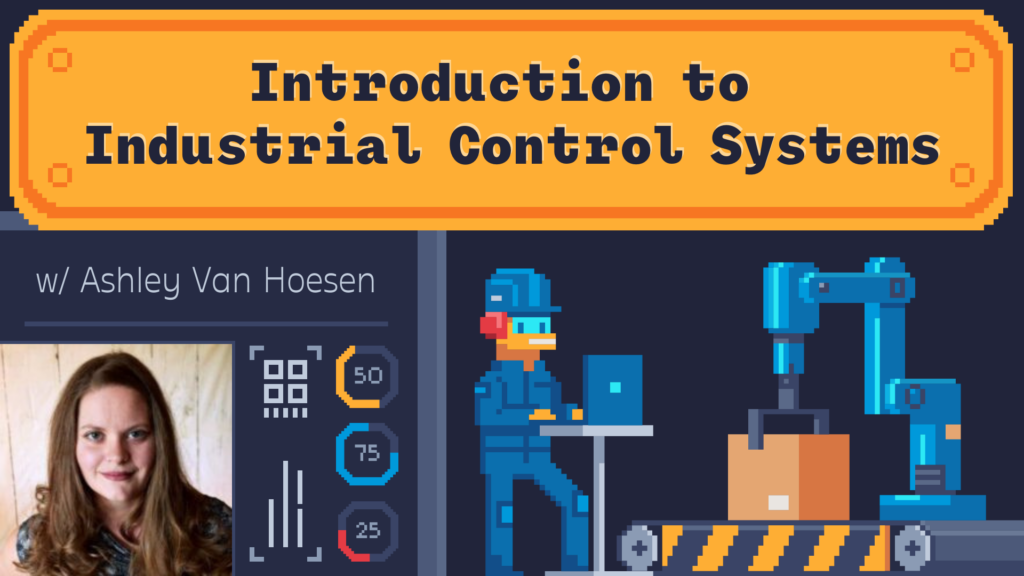 ---
Course Description
The Introduction to Industrial Control Systems course provides intensive training on defending and attacking industrial control systems. The course will discuss common vulnerabilities, attack paths, defending industrial control systems, and architecture of industrial control environments. The course will provide hands-on training in a lab setting while attacking and securing a virtual factory.
Key Takeaways
The course will provide students with:
An in-depth understanding of industrial control systems
Hands-on lab experiences by building an ICS lab and attacking the ICS systems
Incident-response type skills via log analysis
An introduction to the new governance model for critical infrastructure
Who Should Take This Course
ICS Pentesters
Blue Team ICS
ICS operators and engineers
IT/OT support personnel
Audience Skill Level
This course is tailored to beginners. The course addresses the core security principles needed to support critical infrastructure while examining the greatest risks and needs in an industrial control system environment.
Student Requirements
Basic understanding of networking and system administration, vulnerability assessment, and network design/architecture.
What Each Student Should Bring
64-bit processor
VT or other 64-bit virtualization settings enabled in BIOS
8GB RAM
60 GB Hard Drive Space
VirtualBox
What Students Will Be Provided With
Electronic Download Package containing cheat sheets for OpenPLC and Linux
Course Slides
Linux Virtual machine with ICS tools
Windows Virtual machine with Factory.io
---
Trainer & Author
Ashley Van Hoesen is a Security Analyst with experience in risk and vulnerability assessments, penetration testing, and advising on information security vulnerabilities and architecture. Ashley has vast experience working with Industrial Control System environments in a large variety of sectors.
---
Live Training Events
There are no sessions of this course currently on our schedule.
Please keep an eye on the Live Training Calendar page for updates, or Contact Us for a private training session.