Professionally Evil CISSP Mentorship Program
March 19, 2024
@
2:00 pm
–
4:00 pm
EDT
Instructors: Kevin Johnson, Jason Gillam, Nathan Sweaney, Eric Kuehn, Bill McCauley and Cory Sabol
Course Length: 20-Hours (Weekly 2-hour lectures)
All students receive access to live class lectures, class recordings, and a private Slack team for student/instructor communication.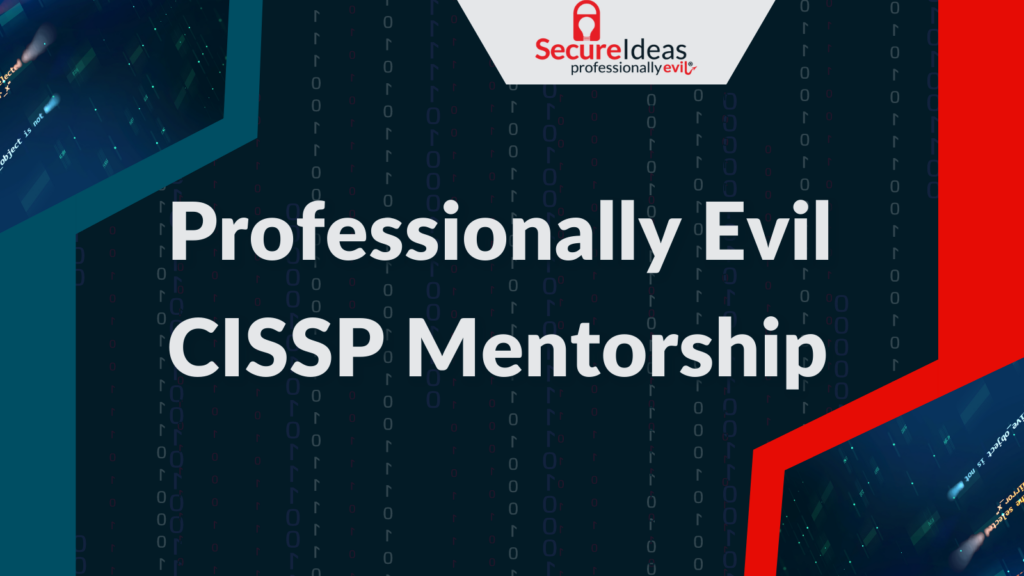 Event Categories:
Location:
Clicking on this button will take you to our registration form on Cvent.
---
Course Description
ISC2 describes the CISSP as a way to prove "you have what it takes to effectively design, implement and manage a best-in-class cybersecurity program". It is one of the primary certifications used as a stepping point in your cybersecurity career. To accomplish this, Secure Ideas has developed a mentorship program designed to provide the knowledge necessary to pass the certification, while working through the common body of knowledge (CBK) in a manner that encourages retention of the knowledge. The mentorship program is designed as a 10-week series of sessions along with various student support and communication methods. These work together to provide the student a solid foundation to not only help in passing the certification but to continue as a collection of information for everyday work. This class is set up to cover the 8 domains of the ISC2 CBK.
Course Agenda
The mentorship program is designed as a series of weekly mentor led discussion and review sessions along with various student support and communication methods, spanning a total of 10 weeks. These work together to provide the student a solid foundation to not only help in passing the certification but to continue as a collection of information for everyday work. This class is set up to cover the 8 domains of the ISC2 CBK:
Security and Risk Management
Asset Security
Security Architecture and Engineering
Communication and Network Security
Identity and Access Management (IAM)
Security Assessment and Testing
Security Operations
Software Development and Security
The Professionally Evil CISSP Mentorship Program uses multiple communication and knowledge sharing paths to build a comprehensive learning environment focused on both passing the CISSP certification and gaining a deep understanding of the CBK.
The program consists of the following parts:
Official study guide book
Weekly live session with instructor(s)
Live session will also be recorded
Private Slack team for students and instructors to communicate regularly
Practice Exams
While we believe students will pass on their first try, we also include the option for students to take the program as many times as they want, any time we offer it.
Equipment
This class is done through a combination of online recorded and video conferencing materials, therefore a laptop or desktop computer is recommended.
Textbook
This class uses the official study guide from (ISC)2, which is included in the price of the class for students paying $200 or more. ISBN-13: 978-1119790020
(ISC)2 CISSP Certified Information Systems Security Professional Official Study Guide & Practice Tests Bundle, 3rd Edition
---
Pay-What-You-Can and Cyber Range Access
Cyber Range access varies depending on payment level.
---
Course Instructors
Kevin Johnson is the Chief Executive Officer of Secure Ideas. Kevin has a long history in the IT field including system administration, network architecture and application development. He has been involved in building incident response and forensic teams, architecting security solutions for large enterprises, and penetration testing everything from government agencies to Fortune 100 companies. In addition, Kevin is a faculty member at IANS and was an instructor and author for the SANS Institute.
Jason Gillam is Chief Information Officer (CIO) at Secure Ideas and an IANS faculty member. He has over 20 years of industry experience in enterprise software development, system architecture, and application security. Jason has spent most of his career in technical leadership roles ranging from startups to fortune 100 companies and has learned the business acumen necessary to advise everyone from developers to senior executives on security and architecture.
Nathan Sweaney is a Principal Security Consultant with Secure Ideas. He has a wide range of experience in networking, systems administration, and development spanning 18 years in IT and more than 10 in information security. Nathan has a considerable amount of experience with point-of-sale environments and managing compliance regulations such as PCI. He excels at finding practical, operationally feasible approaches for businesses to mitigate threats and minimize compliance obligations such as HIPAA and PCI.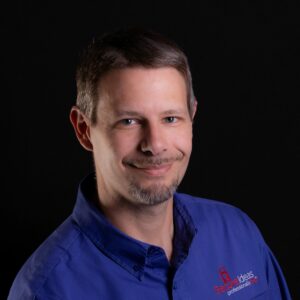 Before coming to Secure Ideas, Eric Kuehn spent close to 20 years working with enterprise scale Microsoft infrastructures for large Fortune 100 companies. Since its release, his core focus has been Active Directory. He was the technical leader and responsible for the engineering and architecture of one of the most complex and largest AD infrastructures used by one of the world's largest financial institutions. This included ongoing maintenance and major enhancements of not only a highly secure authentication environment, but also of all the supporting toolsets required to monitor its health and integrity. This experience has given him a very strong knowledge of a variety of Microsoft products and best practices. Now that Eric has moved to consulting with Secure Ideas, he continues to utilize his knowledge of Active Directory, both in exploiting common configurations in penetration tests as well as providing training and awareness briefings to multiple audiences.
Bill McCauley is a Senior Security Consultant with Secure Ideas. He is a USAF Veteran and has worked with various electronics and IT systems over the past 18 years. His background covers a wide variety of industries including DoD, Healthcare, Education, Energy, and Security. Bill has a strong interest in security, system administration, and training. His work experience includes system administration of various DoD and Healthcare systems within both Unix and Windows environments. He taught several Health IT classes for Lake Region State College. He has also spent a few years working with NERC CIP Compliance. Bill holds a Bachelor of Science in Management/Computer Information Systems from Park University.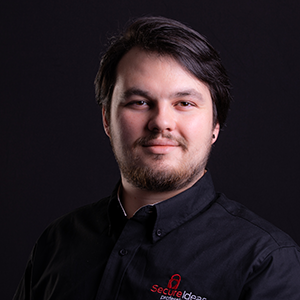 Cory Sabol is a senior consultant with a background in web development, game development, and machine learning. He has done substantial research on the topic of container security, focused primarily on Docker and Kubernetes. In addition to using these skills to identify and exploit misconfigurations during penetration testing engagements, Cory has taught workshops on this topic to other security professionals. Cory also has considerable experience with API security. He has developed custom API security testing frameworks and tooling. He has also led the development efforts on the Arrrspace containerized microservice training target. Currently he is researching game security and developing game security labs and training materials.
---
Related Events