Professionally Evil Application Security (PEAS): Mastering Application Reconnaissance and Mapping
January 16, 2024
@
12:00 pm
–
4:00 pm
EST
Instructor: Jennifer Shannon
Course Length: 4 Hours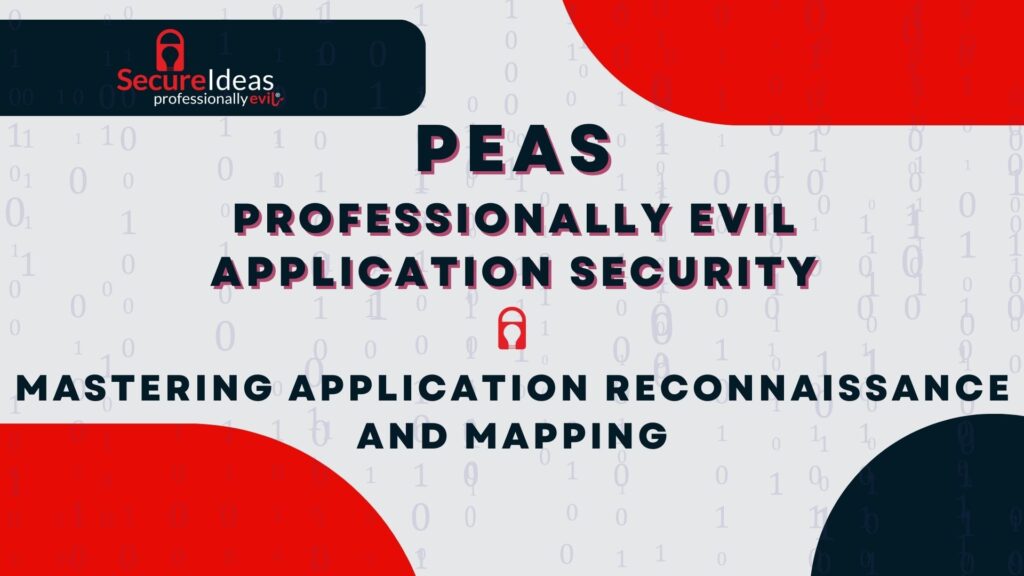 Clicking on this button will take you to our registration form on Cvent.
Event Categories:
Location:
---
Course Description
Embark on a journey into the world of web security with Mastering Application Reconnaissance and Mapping. As part of the Professionally Evil Application Security series, this course focuses on the crucial aspects of reconnaissance and mapping within the application penetration testing methodology. Whether you're a seasoned professional or a curious newcomer, this course will equip you with the foundational knowledge and practical skills to assess web applications against potential vulnerabilities.
The adventure begins with a comprehensive introduction, preparing you for the exciting challenges ahead. Discover how the web works, uncover the nuances of scoping, and delve into the intricacies of hosting services. Understand the limitations that applications face, and explore the various tools used to assess and enhance their security.
In the reconnaissance section, learn the art of information gathering as it pertains to web applications. Navigate through diverse application types, grasp the significance of sensitive data exposure, and acquire valuable insights into mapping techniques. Uncover hidden vulnerabilities and understand how HTTP, content-security policies, origin policies, cookies, and APIs impact the security landscape.
Our instructors will guide you through each module, providing real-world examples and practical exercises in a test lab. Sharpen your skills, target your class objectives, and gain hands-on experience to develop a robust security mindset.
Join us on this casual yet professional learning journey and unlock the secrets of web security. Enroll in "Mastering Application Reconnaissance and Mapping" today to become a proficient application security professional and stay one step ahead of emerging threats.
---
Pay-What-You-Can and Cyber Range Access
Cyber Range access varies depending on payment level.
---
Course Instructor
Jennifer is a senior security consultant at Secure Ideas with a background in malware analysis, penetration testing, and teaching. An avid computer geek for most of her life, she began her journey in cybersecurity as a SOC Analyst, where she showed an aptitude for penetration testing and malware analysis. Her background as "blue team" uniquely prepared her for guiding clients through remediation and contextualizing findings for their environment.
She graduated with honors from Florida State College at Jacksonville's networking program. While pursuing her degree, she dedicated time to teaching computing skills to underrepresented minorities. Jennifer continues to be passionate about teaching and is eager to share her knowledge with anyone who will listen.
866-404-7837
info@secureideas.com
Related Events