Anti-Cast | Infiltrating Kubernetes: Attacker Motives and Methods
September 27
@
12:00 pm
–
1:00 pm
EDT
Infiltrating Kubernetes: Attacker Motives and Methods w/ Cory Sabol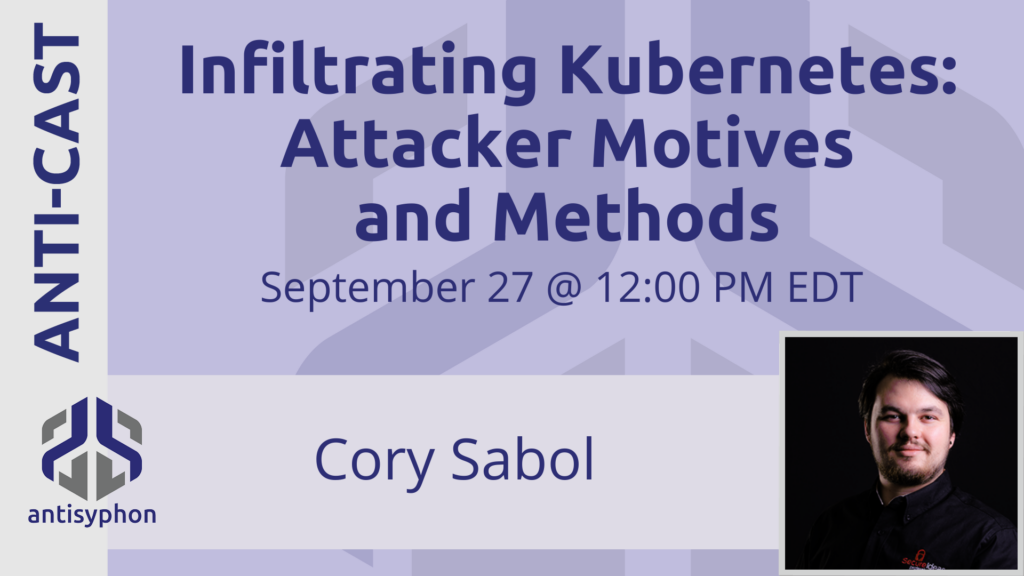 In this one-hour webinar, we will explore an overview of the threats targeting Kubernetes, a crucial technology for managing containerized applications. "Infiltrating Kubernetes: An Overview of Attacker Motives and Methods," aims to equip IT professionals, DevOps engineers, and cybersecurity enthusiasts with insights into why and how attackers infiltrate Kubernetes environments.

We will briefly introduce Kubernetes principles, then move to analyze the motivations behind its attacks, spotlighting the various attack vectors and potential vulnerabilities within Kubernetes clusters. Participants will learn about advanced threats, including exploitation of misconfigurations, privilege abuses, and container escape techniques.
Finally, we will cap the session off with a live demo of an advanced container escape technique!
Chat with your fellow attendees in the Antisyphon Discord server here: https://discord.gg/antisyphon — in the #webcasts-livestreams channel
Clicking on this button will take you to a registration form on Zoom.
Join us for PreShow Banter™ at 11:30 a.m. ET
You can also livestream the event on YouTube.
Event Category:
Location:
---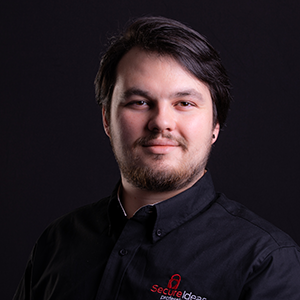 Cory Sabol is a senior consultant with a background in web development, game development, and machine learning. He has done substantial research on the topic of container security, focused primarily on Docker and Kubernetes. In addition to using these skills to identify and exploit misconfigurations during penetration testing engagements, Cory has taught workshops on this topic to other security professionals. Cory also has considerable experience with API security. He has developed custom API security testing frameworks and tooling. He has also led the development efforts on the Arrrspace containerized microservice training target. Currently he is researching game security and developing game security labs and training materials.
---
Related Events