Anti-Cast | Forensicating Linux LD_PRELOAD Rootkits
July 12
@
12:00 pm
–
1:00 pm
EDT
Forensicating Linux LD_PRELOAD Rootkits w/ Hal Pomeranz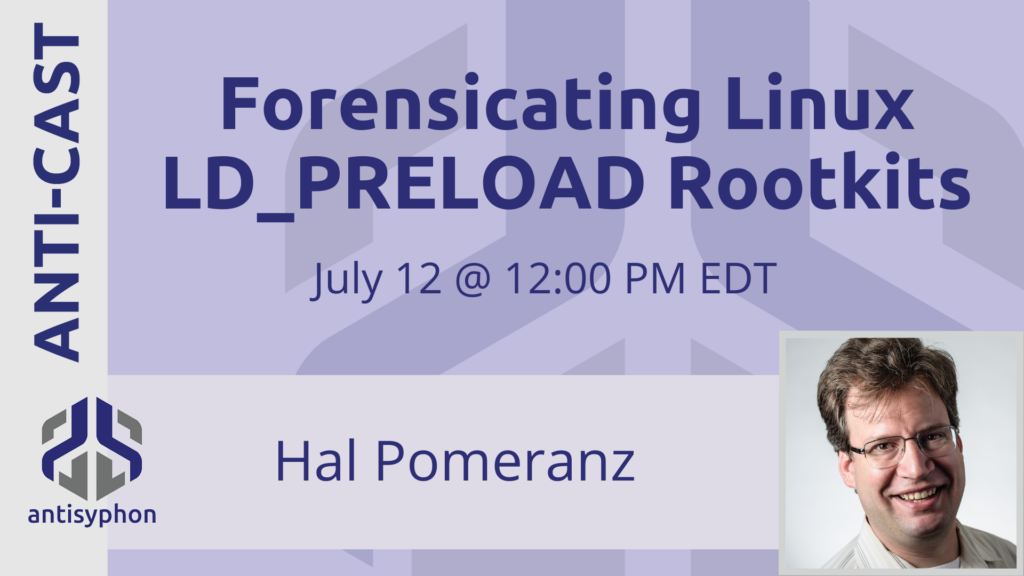 Widespread availability of PoC Linux LD_PRELOAD rootkits means that even trivial cryptomining attacks are starting to deploy them. This talk demonstrates a simple LD_PRELOAD rootkit and techniques for detecting them in a live response scenario and by memory analysis. Get the jump on your adversaries with this fast-paced, practical introduction.
Chat with your fellow attendees in the Antisyphon Discord server here: https://discord.gg/antisyphon — in the #webcast-livestreams channel
Clicking on this button will take you to a registration form on Zoom.
Join us for PreShow Banter™ at 11:30 a.m. ET
You can also livestream the event on YouTube.
Event Category:
Location:
---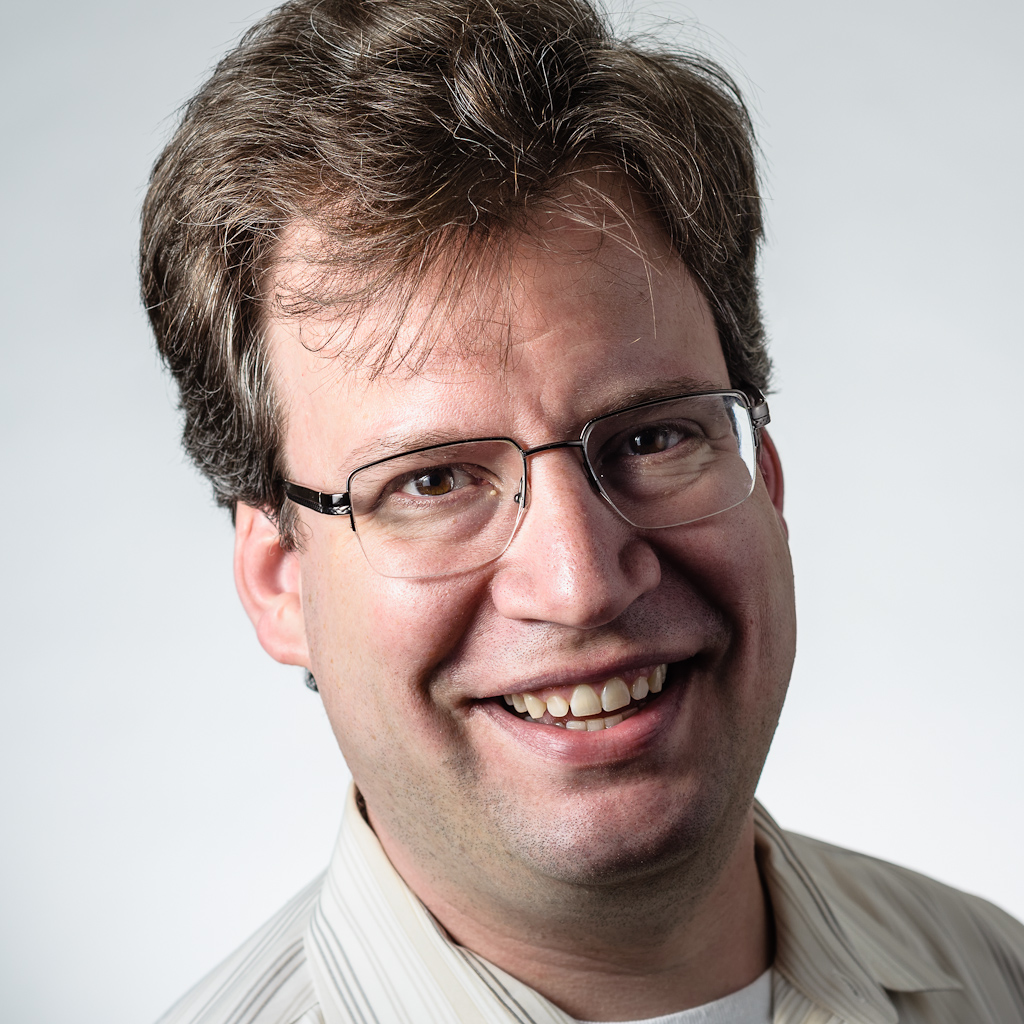 Hal Pomeranz is an independent digital forensic investigator who has consulted on cases ranging from intellectual property theft, to employee sabotage, to organized cybercrime and malicious software infrastructures. He has spent more than thirty years providing pragmatic Information Technology and Security solutions for some of the world's largest commercial, government, and academic institutions.
---
Related Events