Instructor: Mike Felch
Course Length: 16-Hour
Includes:  Six months access to dedicated class channels in our Discord server, six months access to class recordings, certificate of participation, and 12 months complimentary access to the Antisyphon Cyber Range.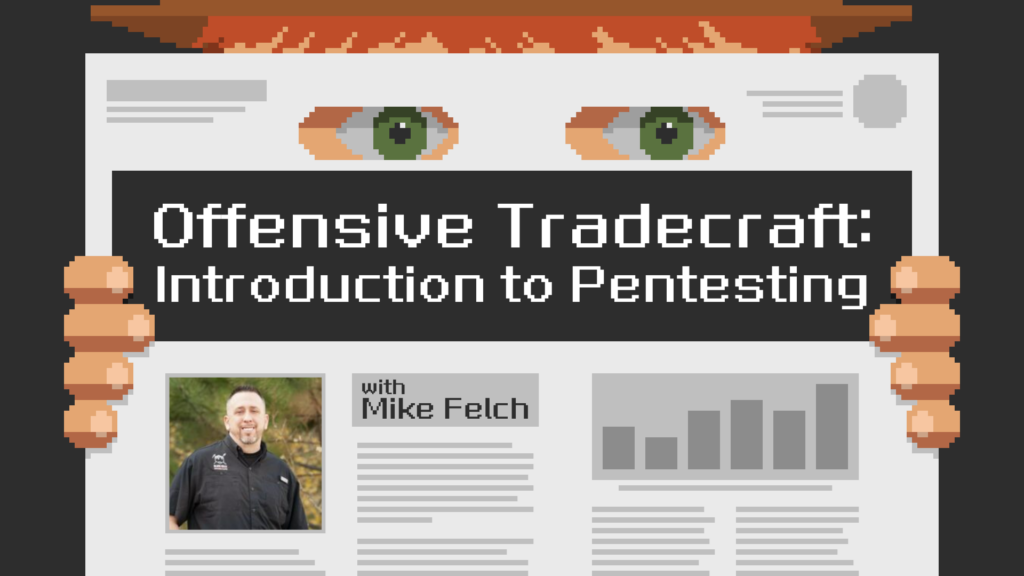 Are you looking to make a transition into pentesting but are overwhelmed or just don't know how to get started? With numerous different types of engagements, operational phases, and a constant flood of new vulnerabilities hitting the industry, the journey into penetration testing can quickly become confusing.
In this training course, we will examine the different types of penetration testing engagements and take a deep dive into establishing a repeatable testing methodology for executing quality tests. We will look at some tools of the trade to understand what they are doing under the hood, identify what separates a great finding from a good finding in reports, and really zero in on establishing your own tradecraft!
By the end of the training, you can expect to leave with a firm understanding of how pentests are executed and a newfound comfortability performing penetration tests. We will also provide numerous resources and tools that will help you pave your way into a pentesting career!
KEY TAKEAWAYS
Deep dive into different pentesting engagement types
A solid methodology for executing pentests
An introduction to numerous pentesting tools and resources
Hands-on practice
Guidance with transitioning into a pentesting career
WHO SHOULD TAKE THIS COURSE
People wanting to get started in pentesting
Anyone with an inquisitive thought process
Companies hiring pentest firms or executing in-house pentests
People comfortable with information technology

Software developers, System admins, Database admins, Network engineers
Helpdesk and IT support
AUDIENCE SKILL LEVEL
This course was prepared with everyone in mind but students who have a basic understanding of information technology, applications, or computer networks will likely feel comfortable with the content.
STUDENT REQUIREMENTS
Stable internet access
A computer with a minimum of 8GB of memory (16GB is recommended)
An up-to-date Operating System
VMWare Player
Administrator access to your computer
WHAT STUDENTS WILL BE PROVIDED WITH
Course slides
Virtual machine with pre-installed tools
Resources and tools with instructions
Mike Felch is a red team lead and security researcher at Black Hills Information Security along with being an active instructor and course creator for offensive security training curriculum. Prior to joining BHIS, he was Vice President of Security Research for an infosec startup leading technical teams and exploiting hardware and as a Senior Manager for the red team at a leading EDR company. Throughout his career, he's also held roles as a software engineer, pentester, and system administrator. Mike is a divergent thinker who enjoys cognitive challenges and understands the power of collaboration. He's actively involved in the infosec community as a public speaker and regularly open- sources red team tools and security research.
Mon, June 27, 2022 11:00 AM – 4:00 PM ET
Tue, June 28, 2022 12:00 PM – 4:00 PM ET
Wed, June 29, 2022 12:00 PM – 4:00 PM ET
Thu, June 30, 2022 12:00 PM – 4:00 PM ET