Professionally Evil Network Testing (PENT)
August 18
@
12:00 pm
–
4:00 pm
EDT
Instructor: Eric Kuehn, Nathan Sweaney
Course Length: 5 days, 20 hours
Includes: Twelve months of complimentary access to the Antisyphon Cyber Range, certificate of participation, six months access to class recordings.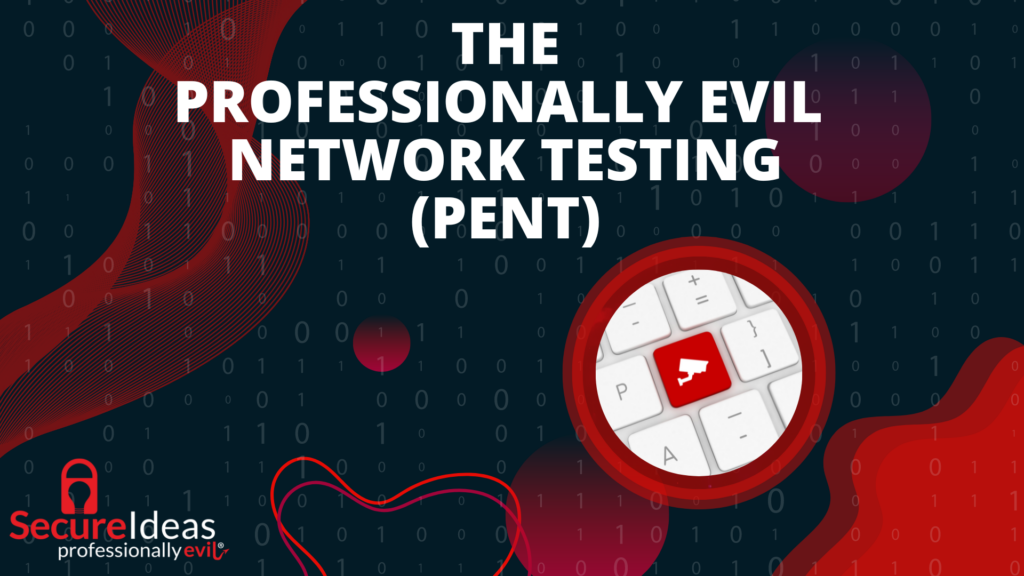 ---
Course Description
This hands-on course will teach students a basic methodology for network penetration testing and an introduction to the processes used. Students will walk through the phases of Reconnaissance, Mapping, Discovery, Exploitation, and Post-Exploitation with demonstrations of various tools and tactics used in each phase. The course is heavily focused on hands-on labs so that students have the opportunity to actually use common tools and techniques. By the end of training, students will understand the structure of a network penetration test and have the experience necessary to begin practicing the demonstrated toolsets.
Key Takeaways
Gain a familiarity with the network penetration testing process
Understand non-technical concepts such as client communications, scoping, documentation, and reporting
Learn technical concepts such as mapping the network to discover vulnerabilities and how to exploit them
Learn how to use common and applicable tools in a controlled environment
Who Should Take This Course
Anyone interested in learning how network penetration testing works. The course has material pertinent to those planning on performing penetration tests in the future as well as network administrators and other IT professionals who receive penetration test reports from other groups.
Student Requirements
Students will require internet access and the AWS Workspaces client installed on their device in order to participate in the labs.
What Each Student Will Be Provided
Each student will receive a PDF of the course material. In addition, students will gain access to a lab environment, hosted in AWS, for the duration of the class.
Course Instructors
Before coming to Secure Ideas, Eric Kuehn spent close to 20 years working with enterprise scale Microsoft infrastructures for large Fortune 100 companies. Since its release, his core focus has been Active Directory. He was the technical leader and responsible for the engineering and architecture of one of the most complex and largest AD infrastructures used by one of the world's largest financial institutions. This included ongoing maintenance and major enhancements of not only a highly secure authentication environment, but also of all the supporting toolsets required to monitor its health and integrity. This experience has given him a very strong knowledge of a variety of Microsoft products and best practices. Now that Eric has moved to consulting with Secure Ideas, he continues to utilize his knowledge of Active Directory, both in exploiting common configurations in penetration tests as well as providing training and awareness briefings to multiple audiences.
Nathan Sweaney is a Principal Security Consultant with Secure Ideas. He has a wide range of experience in networking, systems administration, and development spanning 18 years in IT and more than 10 in information security. Nathan has a considerable amount of experience with point-of-sale environments and managing compliance regulations such as PCI. He excels at finding practical, operationally feasible approaches for businesses to mitigate threats and minimize compliance obligations such as HIPAA and PCI.
866-404-7837
info@secureideas.com
Related Events