Foundational Data Protection Training (FDPT)
June 13
@
11:00 am
–
4:00 pm
EDT
Instructor: Bill McCauley
Course Length: 2 Days, 8 Hours
Price: $295
Includes: Six months of complimentary access to the Antisyphon Cyber Range, certificate of participation, six months access to class recordings.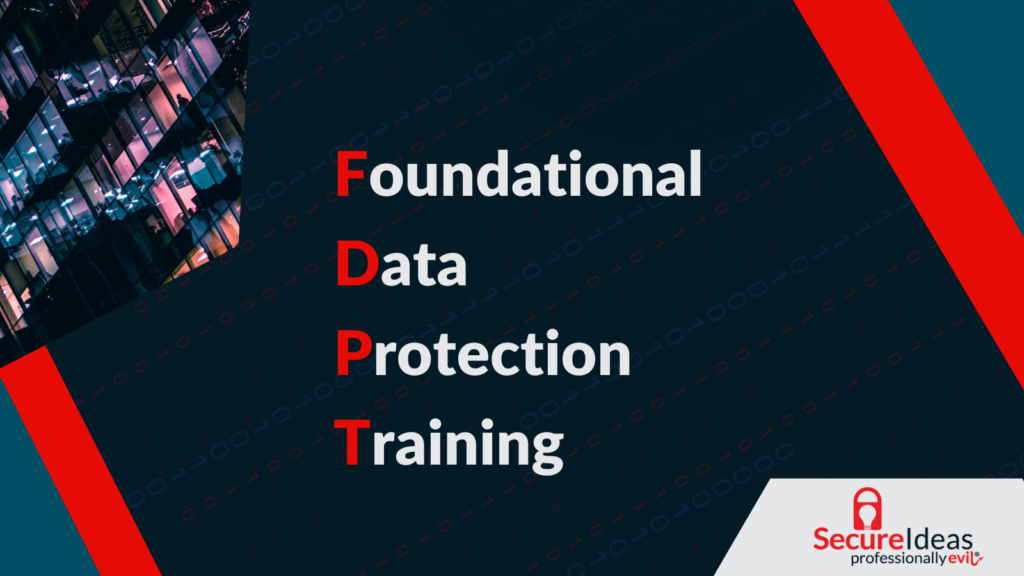 ---
Course Description
This foundational course is designed to provide the basic tools needed to protect the data that is most valuable to your business. Since data is an integral part of an organization's core operations, it's important to build a solid foundation for understanding the considerations and mechanisms related to data protection.
The protection of sensitive data is paramount for information security professionals. The course is intended to help provide the techniques and tools needed to conduct a self-assessment of your data protection program. This helps ensure that your limited resources are being dedicated to the places within your security program needing the most attention, and based on corporate goals, needs, and regulatory compliance requirements.
---
Key Takeaways
Provide a solid foundation of the core principles around data protection
Focus on what's most important to your organization
Approach these topics from multiple backgrounds commonly found within an organization (managers, IT, general users, etc.)
Help determine true risk
Discover security gaps
Level-set and get everyone to a common ground about the principles of data protection
Who Should Take This Course
Anyone with an interest in data security will benefit from this course. It is designed to establish fundamental data protection concepts and can be used as an introduction to data security or an annual refresher course.
Student Requirements
Students will need a computer with an internet connection.
---
Course Instructor
Bill McCauley is a Senior Security Consultant with Secure Ideas. He is a USAF Veteran and has worked with various electronics and IT systems over the past 18 years. His background covers a wide variety of industries including DoD, Healthcare, Education, Energy, and Security. Bill has a strong interest in security, system administration, and training. His work experience includes system administration of various DoD and Healthcare systems within both Unix and Windows environments. He taught several Health IT classes for Lake Region State College. He has also spent a few years working with NERC CIP Compliance. Bill holds a Bachelor of Science in Management/Computer Information Systems from Park University.