Blue Team Summit & Training
August 23
@
11:00 am
–
August 25
@
5:00 pm
EDT
Last March we had the Most Offensive Con that Ever Offensived!
An online summit event featuring talks and trainings for Red Teamers.
Now we're putting together a similar summit event just for the Blue Team!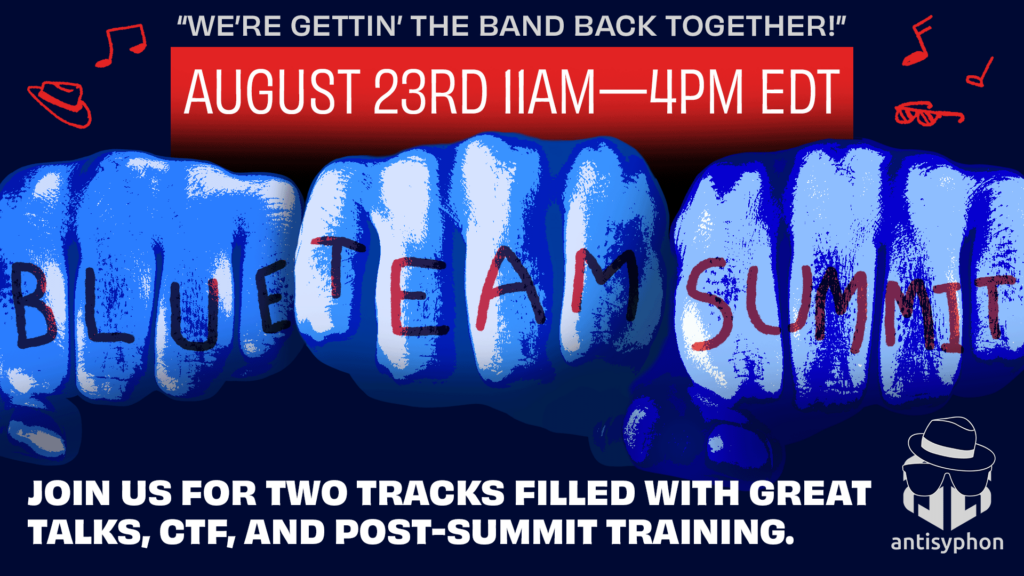 Blue Teamers have it rough, so we're putting together an online summit event just for them featuring talks, trainings, and lots of fun and frivolity! The Antisyphon Blue Team Summit 2023 is scheduled for August 23, 2023, with training August 24-25, 2023.
The summit itself is free, but it does require registration to gain access to the talks and other live-streamed events.
Clicking on the button above will take you
to our registration form on Cvent.
.