Anti-Cast | The Wrong Beer to the Barbecue: BYOVD Attacks (BYOVD: Bring Your Own Vulnerable Driver)
September 6
@
12:00 pm
–
1:00 pm
EDT
The Wrong Beer to the Barbecue: BYOVD Attacks w/ Alissa Torres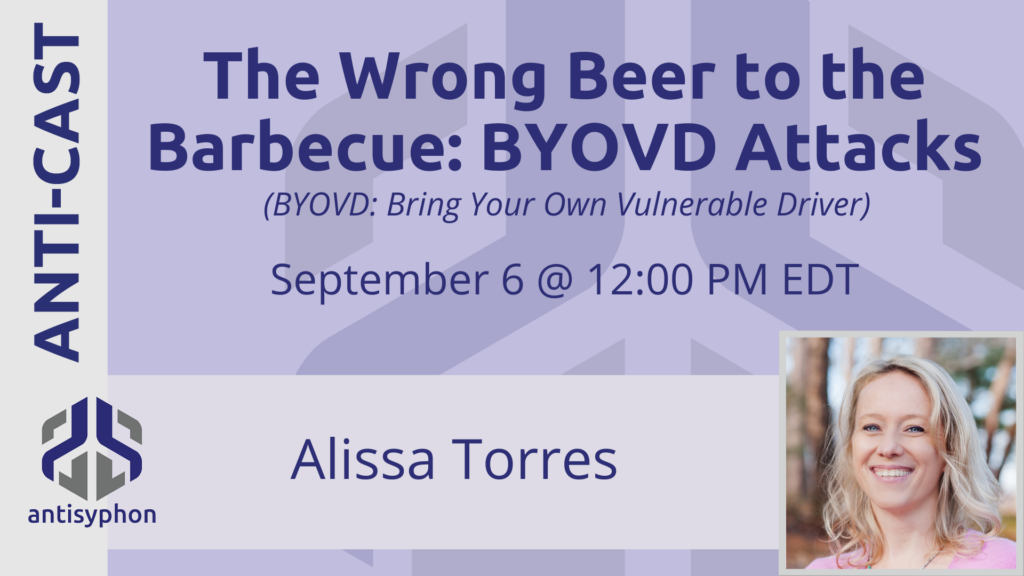 Based on recent threat reports, a growing number of bad actors are bringing vulnerable drivers to victim environments to exploit and guarantee a more successful attack path. These kernel drivers are legitimate, trusted and… vulnerable! Amazingly, some have CVEs dating back to 2015 or earlier. During this Anti-Cast, we will map out detection methods to identify and remove vulnerable drivers already present in your network AND devise prevent/block strategies to future-proof against BYOVD attacks.
Chat with your fellow attendees in the Antisyphon Discord server here: https://discord.gg/antisyphon — in the #webcasts-livestreams channel
Clicking on this button will take you to a registration form on Zoom.
Join us for PreShow Banter™ at 11:30 a.m. ET
You can also livestream the event on YouTube.
Event Category:
Location:
---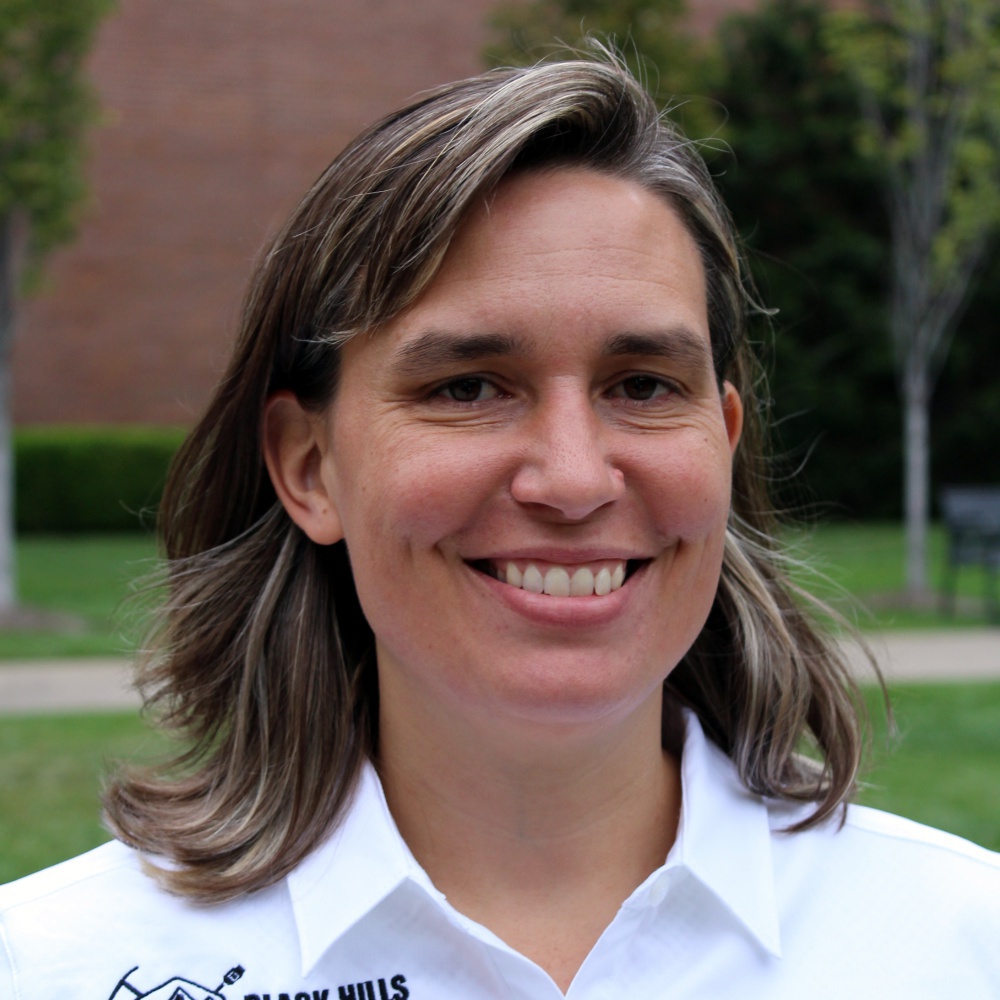 Carrie Roberts is a programmer, turned pentester, turned red teamer, turned blueish purple. She is currently a Defense Engineer at Walmart. She loves to learn and give back to the community. She is one of the primary Atomic Red Team project maintainers and developers and has developed many of her own open-source tools. She holds master's Degrees in both Computer Science and Information Security Engineering. She has earned 12 GIAC certifications including the prestigious "Security Expert" (GSE) certification. She has spoken at numerous security conferences including DerbyCon and Wild West Hackin' Fest, published many blog posts on topics ranging from social engineering to bypassing anti-virus, and contributed new research on the VBA Stomping maldoc technique.
---
Related Events